THE GARG LINK PAGE
Here are some links to other Gargoyle sites.
JEB'S GARGOYLE PAGE
A Great site with ton's of Garg fanfic!
THE GARGOYLE SAGA
This is how the show could of been if it stayed on the air.

CRISTINE MORGAN'S PAGE
One of the best Gargoyle fanfic writers out there. Over 40 stories written.
STATION 8 GARGOYLES
Another well known site with picture and sound archives from the show. Don't forget to crash in the comment room.
---
PICS TO LINK MY SITE
You can use the following pics below to link to my site just Click here, and follow the directions.
kjaylinkAnim.gif


goliathrooftop2.gif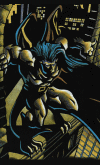 ---
BACK TO THE HOMEPAGE (Advanced)
---

You are the
person to swoop in the garg links page since October 26 1998